Tim Vine Books & DVDs
All official Tim Vine books and DVDs can be purchased through Amazon.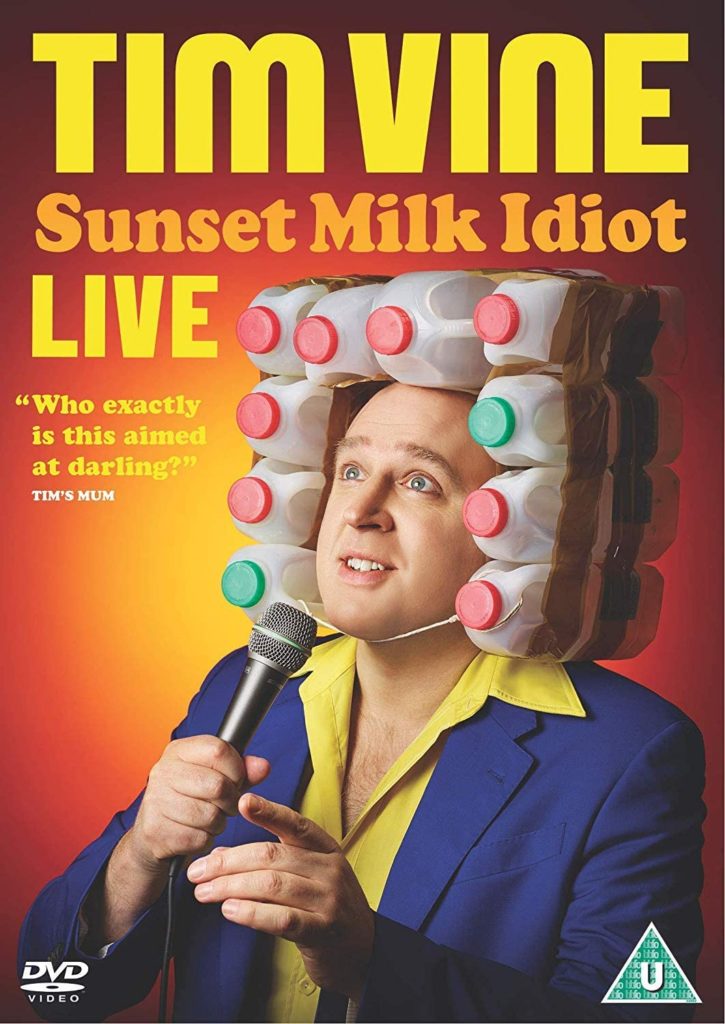 Sunset Milk Idiot DVD (2019)
It's Tim Vine hitting the stage at full speed and firing off jokes like a tennis ball serving-machine set to maximum. Prepare to be bombarded with absolute Nonsense. Experience Owl with a towel! 
This is Tim's Silliest show to date. More laughs than ever before and his only show wearing blur shorts. Teddies on a hoop! Teddies on a hoop!
BUY ON AMAZON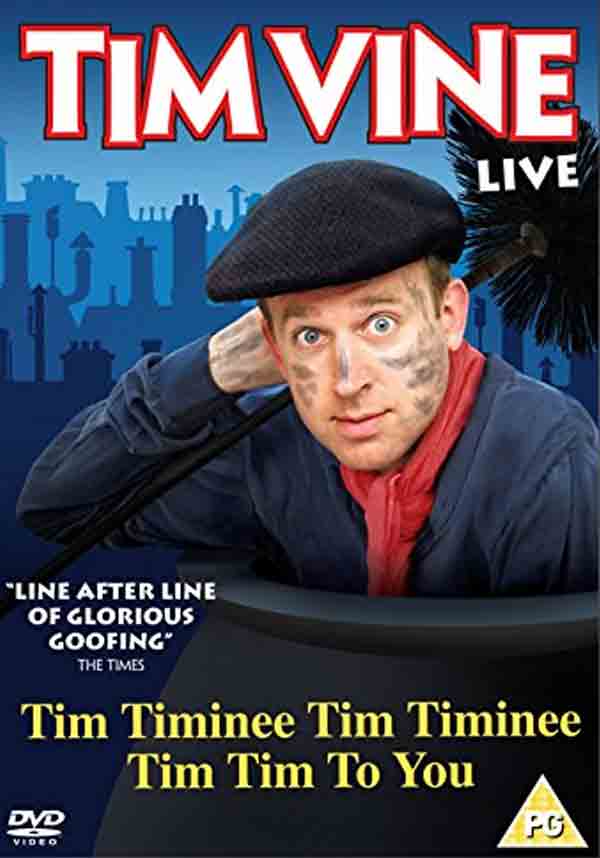 'Tim Timinee Tim Timinee Tim Tim to you' DVD (2016)
Watch as he emerges from a chimney to take the roof off! 'Tim Timinee Tim Timinee Tim Tim to you' is the latest lorry load of nonsense from the one-liner pelting, silly singing, prop flinging comedian.
BUY ON AMAZON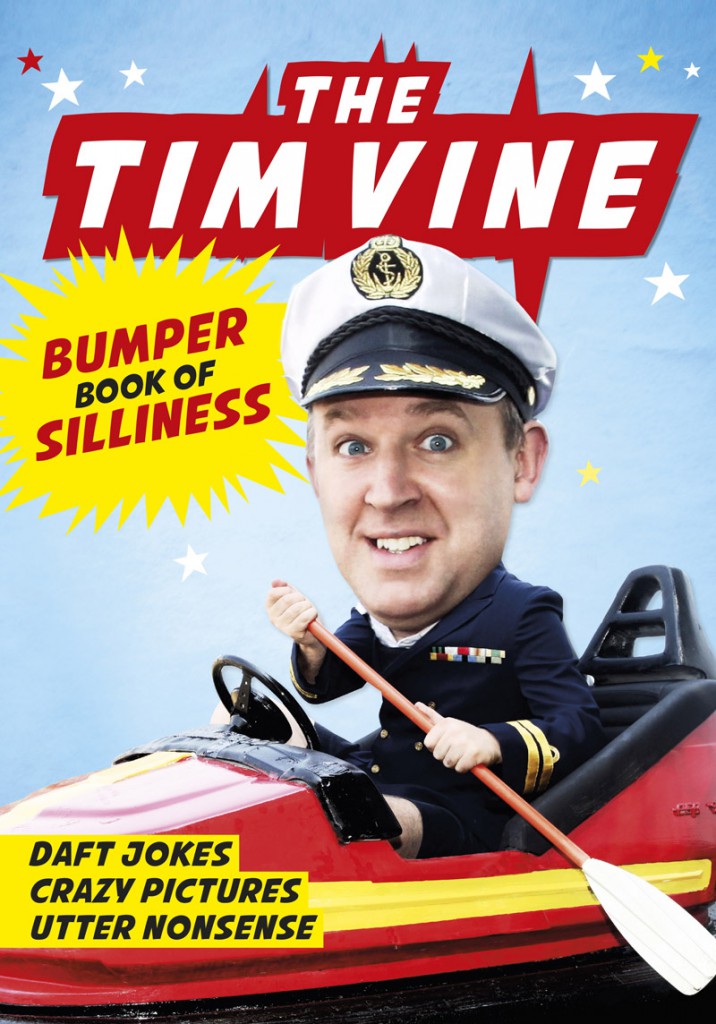 Bumper Book of Silliness
Put your 3D glasses on now. And then remove them because they won't make any difference. This is a bit like an annual. Annual love it. It's filled with silly jokes, daft quizzes, zany pictures and other silly stuff too.
BUY ON AMAZON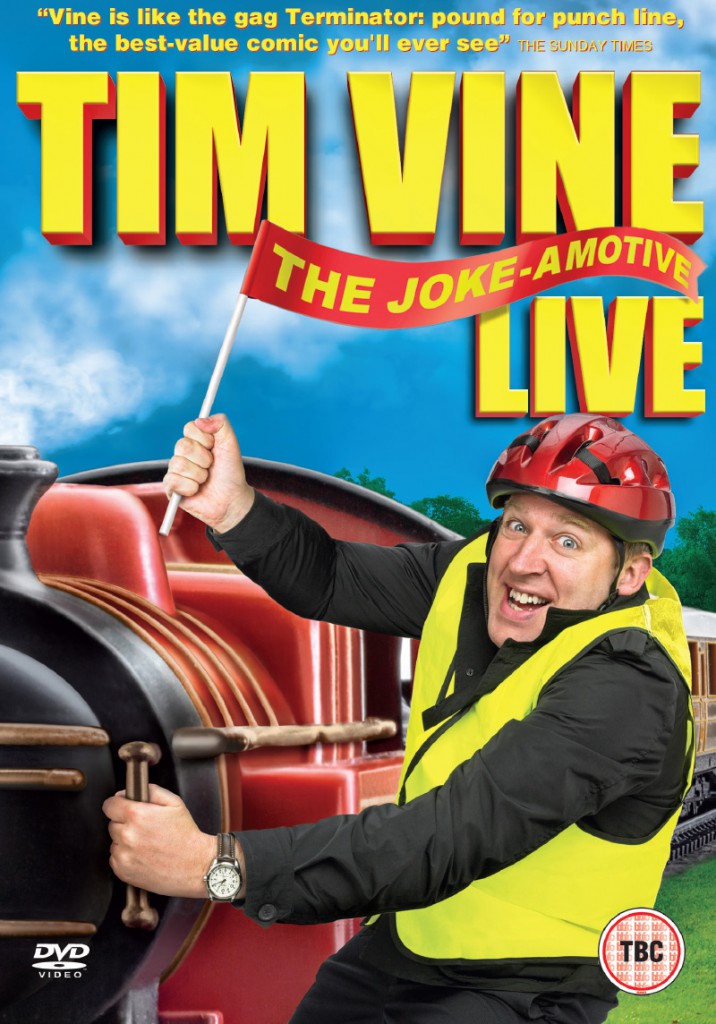 Joke-amotive Live DVD (2011)
Yes the Joke-amotive is pulling into your living room now. He's wearing platform shoes and he's got the carriage of a lion. What a goody choo choos. Here he comes! It's the gag rush hour. His dis-embark is worse than his dis-embite.
BUY ON AMAZON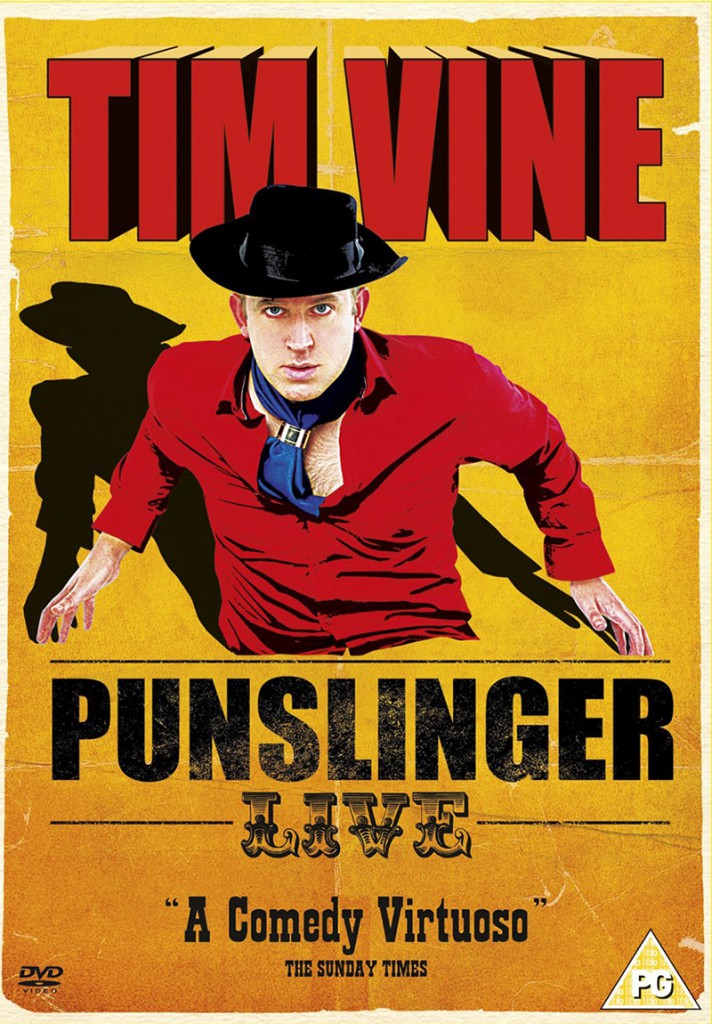 Punslinger Live DVD (2010)
Yes, the punslinging comedian is riding into your living room on the back of a pun-packed joke explosion. You'll be riddled with gags, knocked over by silly songs and up to your knees in homemade props. Somebody get the Sheriff!
BUY ON AMAZON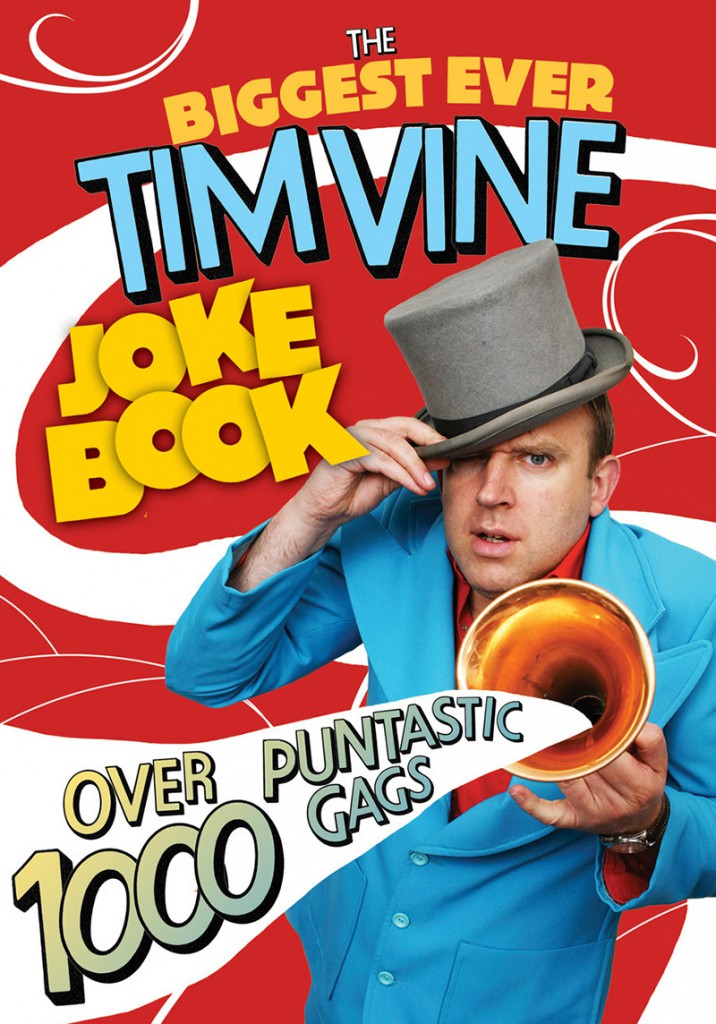 The Biggest Ever Tim Vine Joke Book
Packed full of zingers and hilarious illustrations, if this doesn't put a smile on your face, nothing will.
BUY ON AMAZON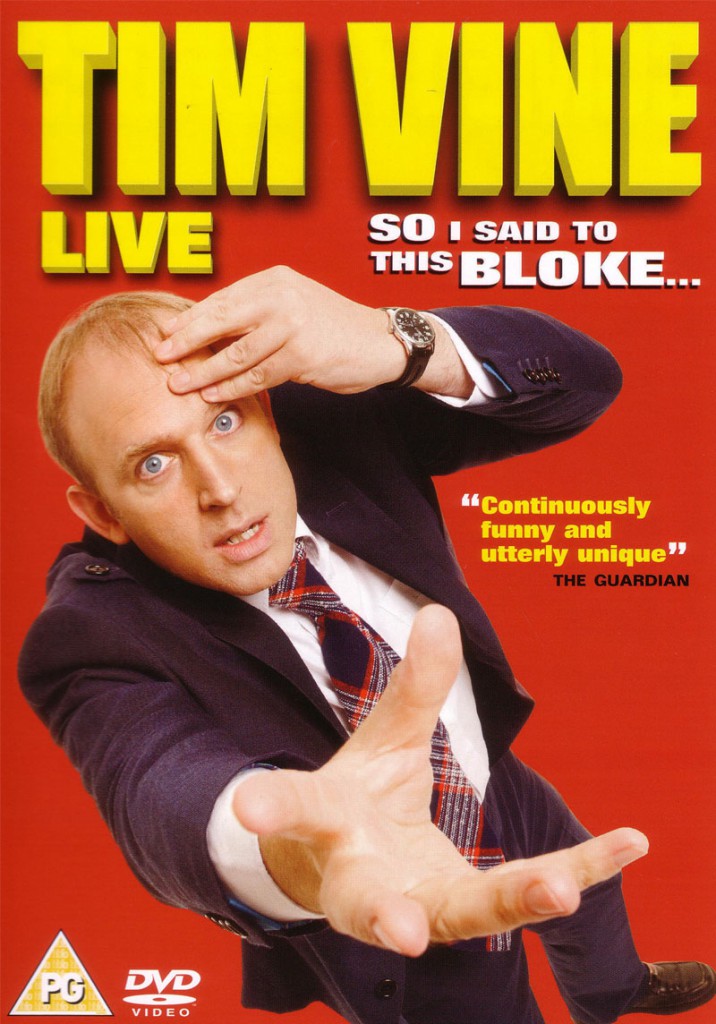 So I said to this bloke DVD (2008)
One man. Hundreds of jokes. No mercy. Yes, the Punmeister general is here. It's Tim Vine recorded live doing what he does best, peppering gags at a defenseless audience. Armed with an arsenal of rapid fire one liners, a bag of cheap props and a pocket full of stupid ditties.
BUY ON AMAZON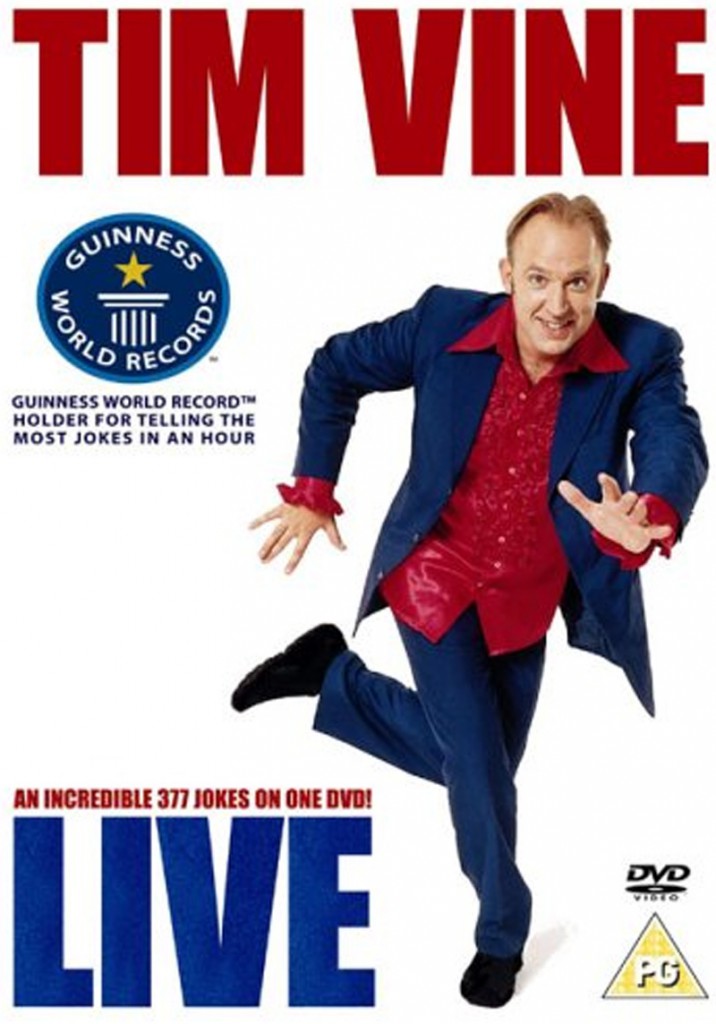 Tim Vine Live DVD (2004)
The Guinness World Records holder for telling the most jokes in an hour, comedian Tim Vine presents his first ever DVD. Tim Vine Live is jam-packed with an inspired medley of one-liners, a hat full of silly songs and enough props to fill a charity shop.
BUY ON AMAZON